8 Bizarre Things You Probably Didn't Know About Toronto
Secrets in the 6.
Every city has a great story behind its rise to the top. Toronto's tale is indeed an epic one - it has undergone several transformations over time, and back then it certainly didn't look the way it does now. But as you go through Toronto, you'll come across little remnants of its history that prove just how beautiful the city really is.
READ ALSO: 7 Toronto Places To Go Drinking With Your Friends That Aren't Bars
Here are some fun facts about Toronto you probably didn't know:
---
Photo cred - thestar.ca
1. There is a hidden subway station beneath Queen
During the time the Toronto subway system was being constructed, a corridor was hollowed out underneath Queen station. It was initially meant to house underground streetcars, but was abandoned because it was later decided that Queen would be developed as a full-fledged underground subway system instead. Today, that hollow corridor, which is coined "Lower Queen Station", ends at a retaining wall (and I refuse to let go of the false belief that that very wall is a portal to Hogwarts).
---
Photo cred - torontoisland.org
2. The Toronto Islands weren't always islands
The Toronto Islands were once sand bars originating from the Scarborough Bluffs. Lake Ontario currents moved the sand bars west, bringing eroded stone from the Bluffs along with it. Long story short, these materials eventually settled as 'islands'.
---
Photo cred - flickr.com
3. Dundas St wasn't always a street
In the early 1900s, Toronto lacked an east-to-west path between Queen and College, which caused a major traffic problem. Urban planners of the time came up with the solution of piecing together smaller roads into a main one and renaming it Dundas St.
---
Photo cred -aliceinsearchofacity
4. "Dummy" houses are used to conceal electrical transformers
Sometime during the WWII era, Toronto Hydro had set up "dummy" houses to hide its 250 or so substations throughout the city. The houses were designed to look relatively plain as a result of economic worries during the war. No one lives in side them - they literally exist for the sole purpose of hiding the transformers.
---
Photo cred - runningglassguy
5. Yorkville was once a cemetary
It's probably hard to imagine that Yorkville, a high-end shopping hub, once took the form of a gloomy, non-denominational cemetary. Around 30 years ago, the cemetary was called "Potter's Field" and was the burial site for several people who had died from waterborne diseases. Bodies still show up in construction work today.
---
Photo cred - ctvnews.ca
6. The subway was once designated as a fallout shelter
During the Cold War, the question of whether the Toronto subway system could be used as a nuclear fallout shelter was of heavy debate. At the time, only the Yonge line and a few other stations past University Avenue had been established.
---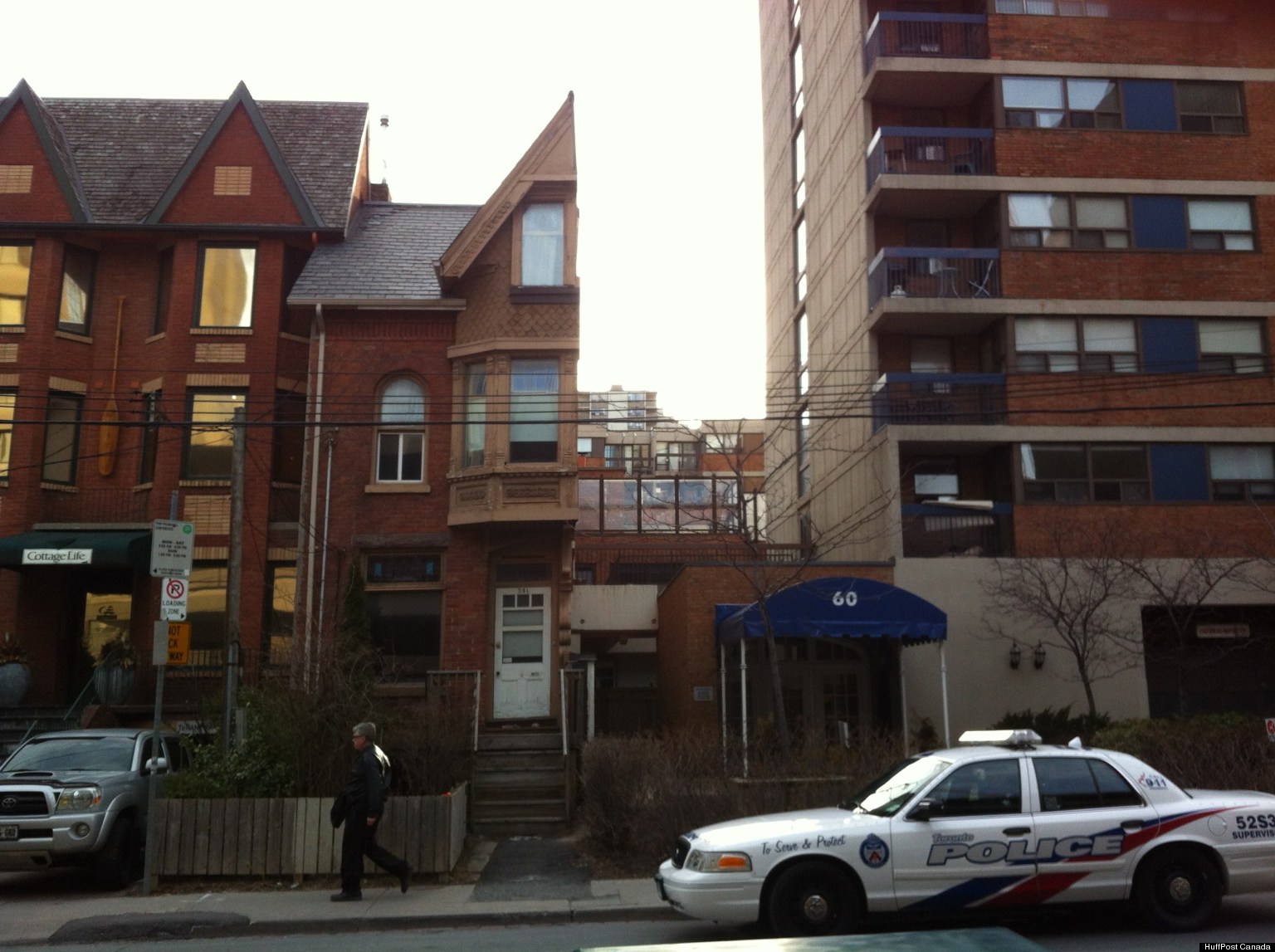 Photo cred - huffpost.com
7. There is a house in Toronto cut vertically in half that remains standing today
The "Half House" on St. Patrick's St certainly turns heads of both tourists and Torontonians. Apparently, back in the 1950s, the owner of the house didn't want to sell it to the company that bought out all of the other houses on the street for restructuring. Legally, the company was only able to obtain half of the house.
---
Photo cred - angelfire.com
8. The Toronto Islands were once home to creepy bars and brothels
The Toronto Islands weren't always a family-friendly place. Back in the 1850s, it was the place where a tougher crowd hung out. It featured several bars, brothels and places to gamble.
---