The 7 Guys You're Trying To Forget From uOttawa Frosh Week
You'd rather wait in the uPass lineup again than text them back.
The beginning few weeks of school are always nerve-wracking as a first year. We've all been there. You've already walked into the wrong class at least twice, paid way too much for a textbook because you didn't know the trading group on Facebook existed, and now that frosh week is over, have way too many pictures on your phone of you with people you don't even recognize.
Speaking of which, here are the 7 guys you met at uOttawa frosh week that you're probably wishing you hadn't.
---

1. The "Toronto" Guy
Captions every Instagram picture with a Drake lyric

Says he's from "The Six" but is really from Oakville

Still matches his snapbacks with his Jordans
---
2. The Gap Year(S) Guy
Took at least 2 years off school to focus on "finding himself" and travelling with his parents money

Is "a creative" and someone who "does it for the culture" - probably an Instagram photographer

Looks out of place in every first year class
---

3. The "Frenchie"
Suspiciously well versed on all things Hull.... Need I say more?
--- 4. The Party Promoter
Always on the uOttawa Facebook pages posting about their res parties - Brooks, anyone?

If he's not hosting at his dorm, he's volunteering his friends' dorms

Has an Instagram profile full of Barshots photos
---
5. The International Guy
Relies solely on accent to get girls

Probably went a little too hard the first two nights of partying to celebrate his newfound international freedom

Asks for directions to the International Centre more than directions to classes
---
6. The Business Guy
Thinks he's the Wolf of Wall Street but really just works part time at Metro or Telus

Started one club in high school so he has "entrepreneur" on his resume

Wears a suit to everything for no apparent reason
---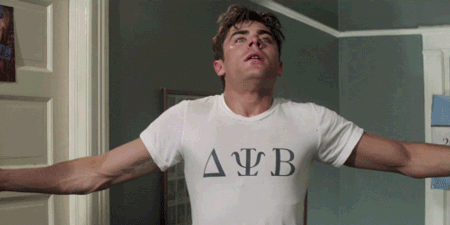 7. The Frat Boy
Everything turns into a conversation about his frat

"Bring all your girlfriends" is at the end of every invite he's ever sent you

Seriously stop talking about your frat