13 Struggles All Toronto Bartenders Know To Be True
"Could I get a vodka soda, hold the ice, extra vodka please?" ... Absolutely not.
There are many things to be said about the city of Toronto; the cultural mosaic, the successful people, the road rage, the unrelenting stress of the Eaton Center, all these characteristics ring true for our beloved city.
Among that list, is the fact that downtown Toronto has, undeniably, some of the best bars in the business.
Whether you're into craft beer bars, wine on tap, over-priced cocktails or cheap drop-shots at a dark, throbbing club, Toronto has options for you. But of course, these drinks could never be consumed without the help of the bottle-wielding bartenders to serve you up your drink of choice.
With that said, there are a few sure-fire struggles we, the bartenders of Toronto, face every time we step behind the wood to take your (drunken) demands.
---
1. When A Customer Walks Into Duke's Refresher Or BarHop And Asks What We Have On Tap.
Sure, take a seat while I rattle off 50 specialty craft beers (shown on the taps right in front of you) that you will never remember, only to then respond "Um, I'll just take a Coors Light".
Even worse, when a customer comes in and just asks for "A beer", point blank...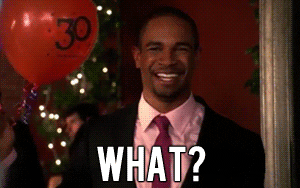 Gif via Giphy
---
2. Customers Who Sleazily Lean Over The Bar To Request Their Drink Be Made "Strong".
Don't mess with the people who handle your food; equally important, don't demand extra booze from your bartender at Cube. We are not pals, we do not have some inside arrangement and that's just not how it works.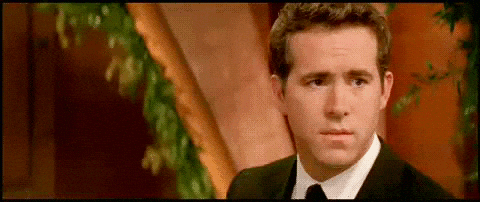 Gif via Giphy
---
3. Customers Who Make Ridiculous Requests Only To Complain About The Outcome.
I once had a woman order a mojitio without mint (um, pardon?) and to no one's surprise, she hated it. Listen, we are experts of our craft; heed our advice when we know your modifications will only doom the chances of you enjoying your drink. Do yourself a favor and order the Tequila Bomb from Portland Variety as is, you'll thank us later.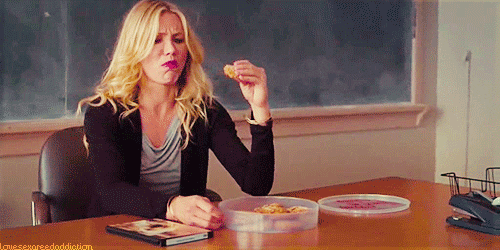 Gif via Giphy
---
4. Customers Who Whistle, Wave Money Or Snap At Us.
Hey you, yeah you, the Bay Street tyke with your arm outstretched at EFS waving money like Leo ordering extra guac, don't you dare. We are not your butlers, we are not slaves and we do not appreciate being summoned obnoxiously by the people of Toronto we (normally) love serving.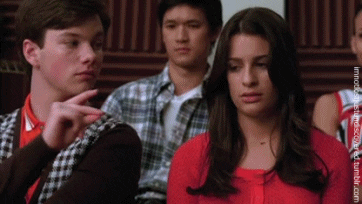 Gif via Giphy
---
5. Customers Who Take Up Valuable Bartop Real-Estate Without Ordering Any Drinks.
There is plenty of room on the Porch patio for you, but there is not room at our stretch of bar for you to plant yourself for the night without even ordering a drink. Chat up whoever you want in the effort for a free vodka cran, but keep it moving friends. We have people to serve and our bar is about to become the wall from World War Z as eager customers try to climb over you.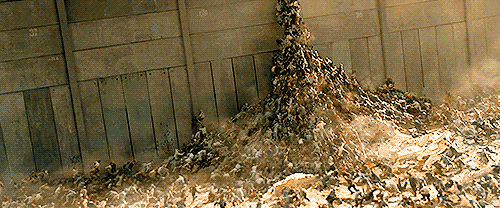 Gif via Giphy
---
6. When A Customer Thinks They're Clever By Asking, "What do you think I should tip you?" (Wink).
One thousand dollars, asshole.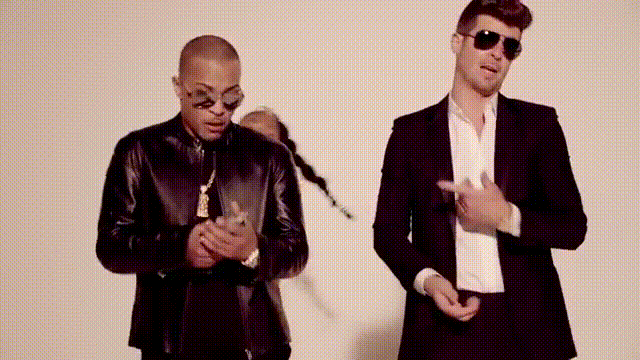 Gif via Giphy
---
7. Customers Who Won't Allow Us To Break Conversation, Ever.
Listen, we work in the service industry. Chances are, if you are a semi-functioning human with decent social skills who doesn't creepily insert sexual innuendos at every opportunity, we genuinely enjoy talking to you.
With that said, we have a lot of customers to tend to, along with mixing drinks for servers, so if you notice us casting distracted glances towards the other end of the bar please note our anxiety and let us out of the conversation for the time being. Don't worry, we will always come back.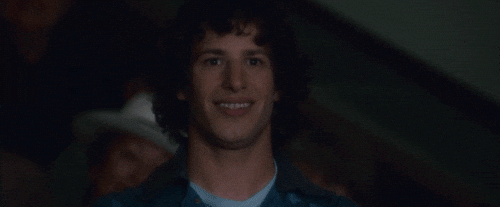 Gif via Giphy
---
8. Customers Who Demand Tricks
I'll be honest with you, we aren't all bottle flipping pro's like some of the Jack Astor bartenders. Your request for a "show" could end badly.
Gif via Buzzfeed
---
9. Customers Who Refuse To Give Up In Their Efforts To Get Our Number
We are literally trapped behind this bar and it is our job to continue interacting with you. Please do not instill awkward panic within us by relentlessly bartering for our number or a date. You would know if we were really in to the idea, pleasantry doesn't mean flirtation.
Gif via Buzzfeed
---
10. People Who Refuse To Accept Being Cut Off.
Look, we've all been there. You got a little too hopped up on the cheap Olmecca tequila shots and now you're attempting to put on your own rendition of Coyote Ugly on our bar at Gracies. All the Smart Serve training in the world doesn't make it any less awkward for us to try to (discreetly) cut you off, but it's for your own good.
For the love of god, please graciously accept the water we are sliding in your direction and consider a trip to Big Slice and then home, instead of back on to the dance floor.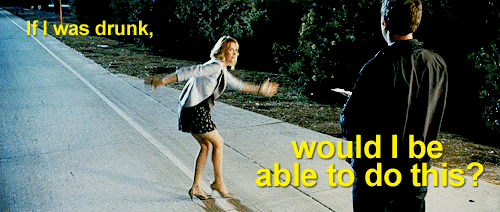 Gif via Giphy
---
11. Vomit.
I wish I could say that people never get so drunk that they openly puke while standing at the bar, (or try to project it discreetly into their cup), but thanks to over-zealous pre-drinks and too much Grey Goose bottle service at the Hoxton, it happens and it's the absolute worst. Ew.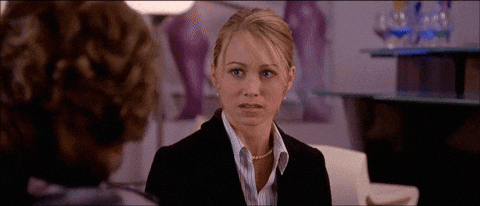 Gif via Giphy
---
12. Watching A Customer Mow Down On Food When We Haven't Eaten For 8 Hours.
We genuinely hope you enjoy the heaping plate of nachos that we just slid in to your drunk, ravenous hands, but don't doubt that this is torture when we are working a 5 pm to 3 am shift and are too busy sliding drinks down the bar to even gulp down an M&M.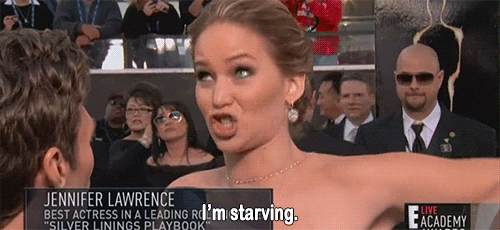 Gif via Giphy
---
13. Customer's Who Ask, "What are you doing later?"
First of all, later for us is 3 AM. Second, we will be sleeping, and it won't be with you.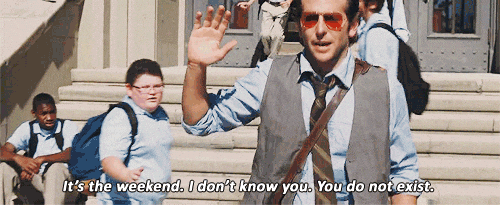 Gif via Giphy