16 Things Ryerson Students Know To Be True
#RamilyProblems
Every university has its quirks, its inside jokes, and its hidden gems. In Ryerson's case, being in the heart of the city, there are lots of places to add to your daily ritual, and habitual study spots to note. Some make us laugh, some annoy us, but overall there's nothing but love for our university.
When you're a true Ryerson Ram, there are a few things you know to be true, that no one else really gets.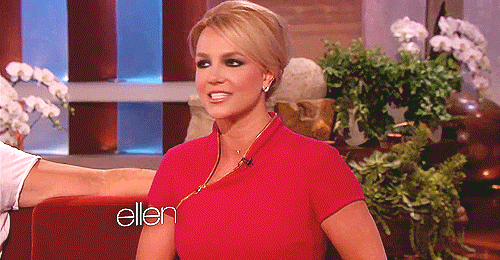 Gif cred- Giphy
1. There's a very particular smell when walking onto campus.
Off of Yonge, and the term I hear thrown around is "zombie fries". It smells like garbage and fried food and though it only lasts a few seconds, it has never truly gone away. You get used to it!
---

Gif cred- Giphy
2. The POD elevators and SLC elevators take about a year to arrive.
But still, we wait, because who's really trying to walk up the stairs early in the morning? I'll wait for my comforting elevator, thank you.
---

Gif cred- Giphy
3. The "Sally Horsefall" building is literally in Narnia
By far the hardest building to find, but definitely one of the nicest. Only downside is, let's face it, if you have an 8 AM here or in Eric Palin Hall, the likelihood of you going is slim...
---

Gif cred- Giphy
4. Our escalators are really just stairs
And that's fine. Our school just wants us to get our cardio in, duh!
---

Gif cred- Giphy
5. Tim Horton's is the affordable coffee spot on campus.
Balzac's is delicious, and Starbucks is a favourite, but the broke student budget says Tim's is your best bet.
---

Gif cred- Giphy
6. Thank goodness for our on-campus Metro
STUDENT DISCOUNT DAYS!!! Thank you for feeding us countless times.
---

Gif cred- Giphy
7. There's a good chance most of your friends are commuters
And you probably live across the city from one another. But that's why we have the TTC right? Which leads me to...
---

Gif cred- Giphy
8. Public transit determines your entire life, and punctuality, but it's a valid excuse here.
The good thing is your profs likely take the TTC too! They're very understanding of the transit struggle.
---

Gif cred- Giphy
9. There are two campus bookstores.
And half your books will be at one, and half at the other. Convenience at its finest!
---

Gif cred- Giphy
10. The SLC is magic and has so much more seating than we had before.
So you get extra mad when you notice that it's become a hub for Toronto university students in general. THIS IS OUR SEATING!
---

Gif cred- Giphy
11. When someone says to meet at "The Beach", you know where to go.
It's probably the most relaxing place on campus, with bean bag chairs and lighting for days. Ahh, the beach, and no sunscreen required.
---

Gif cred- Giphy
12. You still cringe at the mention of the road that was painted.
$195,000 later and you think of how much of your tuition could have been covered by it. Sigh, and it's gone now.
---

Gif cred- Giphy
13. We'll never stop bragging that Drake performed for us.
The 6ix God blessed us, and we'll never let you forget it!
---

Gif cred- Giphy
14. There's no such thing as a snow day.
Snow or shine, there's a minimal chance of a snow day. As snowy as it has been in recent years, we haven't had one, so suit up.
---

Gif cred- Giphy
15. If you have more than an hour break, Eaton Centre becomes a black hole.
It will swallow your bank account whole. Seriously, you'll develop a spending problem sponsored by boredom. It's a love-hate relationship, because the purchases are mint.
---

Gif cred- Giphy
16. Your movie theatre classes are just too tempting for naps.
But we love it, comfy seats and all, even early in the morning. We definitely can't complain, Ryerson offers us the best of the best!