20 Phrases That Are Guaranteed To Make You Roll Your Eyes In Toronto
Don't even, I can't.
Some wonder why many of us in Toronto roll our eyes too much, or have a straight up attitude. It might be because people just can't seem to say it right the first time. Of course, there are many things you can say to a Torontonian that will make them gush: "No cover," or "Extended last call." However, there's also some other phrases that will make us roll our eyes all the way back. Reading these might make you want to punch a wall, so read with caution.
---
1. "Hey, great shirt! Are you interested in donating $20 a day to the I Am Girl Foundation."
You literally dash across the street when you see those blue and pink vests ahead of you. But if you can't make it, there's no doubt those I Am Girl people will try to trap you. Don't make eye contact.
---
2. "This streetcar will be short-turning at___."
Nothing worse than thinking you're smooth sailing on your commute and then you hear this. Seriously bro, I'm just trying to get the f*ck home.
---
3. "We are currently experience a delay at ____ station."
And people still don't believe us when we say the TTC made us late.
---
4. "I knew the Weeknd from high school."
Yeah for sure you knew him from high school, but I highly doubt you and Abel are boys.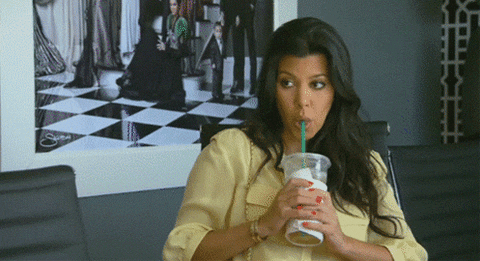 Photo Cred - Giphy
---
5. "I party with Drake every time he's here."
What you really mean is, you go to all the clubs, venues and parties he's suppose to make an appearance at. Nobody actually cares.
Photo Cred - Giphy
---
6. #ViewsFromThe6ix
Thanks to Drake, this hashtag has taken over Instagram. Ok we get it, stop posting countless pics of the CN Tower now. You sound lame.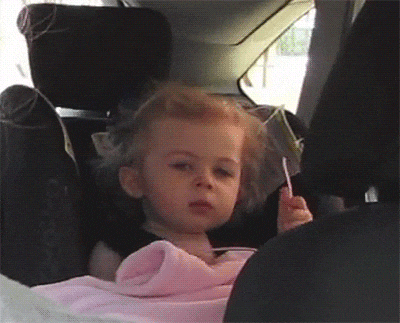 Photo Cred - Giphy
---
7."Are the Jays winning?
They might be! Last time I checked was never. Sorry to all Jays fans, but who really keeps up with this.
---
8. "I need more followers!"
Yeah, because your 2000 following on Instagram is not enough. Grow up.
---
9. "Just meet me at Dundas Square."
What do you mean meet you at Dundas Square? As central as it may be, that's probably the worst place to meet ever, especially during rush hour! Try again.
---
10. "BELIEVE!"
But if you happen to be at Dundas Square, nothing is worst than having BELIEVE screamed in your ear a couple of times. Ya'll know what I'm talking about.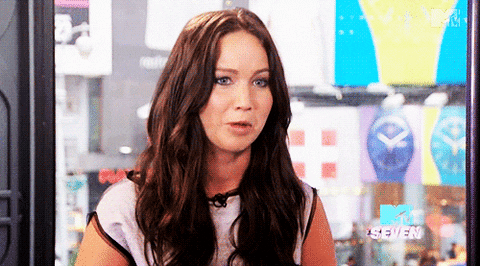 Photo Cred - Giphy
---
11. "You got ID?"
Sure you can check my ID at LCBO. But are seriously going to ask for my ID every time I go to Jack Astors. I swear I'm not 16.
Photo Cred - Giphy
---
12. "We're doing last call at 1:30."
Is that even allowed? Toronto probably has one of the earliest last calls ever, and now you want to make up your own hours just so you can close early?
Photo Cred - Giphy
---
13. For a table of 2, the wait will be an hour and half."
Don't expect to get dinner anywhere in this city without a reservation. McDonalds seems like a better alternative.
---
14. "We only have what's on draft."
Your lack of beer options are killing my vibe, fam.
---
15. "Do you have bottle service?"
If I say yes, will we get in quicker?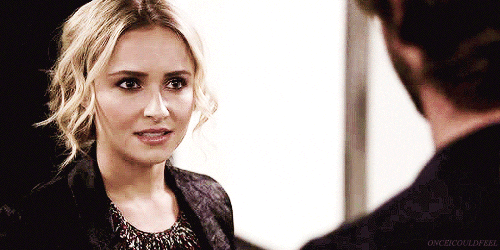 Photo Cred - Giphy
---
16. "Are you on guest list?"
Uh, no. I don't usually like that type of commitment.
Photo Cred - Giphy
---
17. "We only take cash."
It's 2015, cash is basically plastic. Stop this.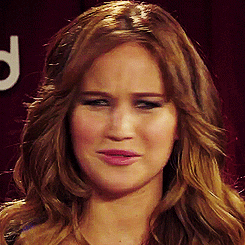 Photo Cred - Giphy
---
18. "No debit."
Oh, but you accept all major credit cards but no debit. Makes perfect sense to me!
---
19. "I don't go east of Bloor."
Oh sorry. Had no idea the East end was such a forbidden ground for you "West-enders." I'll keep that in mind next time we make plans??
---
20. "Demand is off the charts! Rates have increased to get more Ubers on the road.
On a Friday night on King St., nothing is worse than reading this on your phone.