6 Photos Of James Franco Killing It In Guelph
They got that Franco Fever.
James Franco has been in Guelph and Cambridge this past month filming for the new Stephen King TV mini-series 11/22/63. James didn't shy away from the large groups of primarily female fans that gathered around the set to get a glimpse of him. He posed and mingled for numerous different photo-ops, most of which were your regular old group photos, but as you will see, some Guelph fans were more creative in luring The Interview star than others.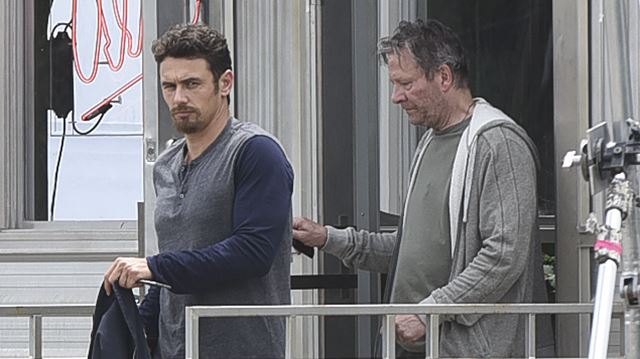 Photo cred. - Chris Seto
1. Unhappy James
Here he is mean muggin' on-set. James costars with Chris Cooper, featured to the left of him, who is seemingly always the villain in his films i.e. The Bourne Identity and The Town. Chris looks a little worse for wear as one can only assume that he was in costume and not simply a connoisseur of the homeless-look.
---
Photo cred. - Katherine Danninger
2. Distraction
It's like James wasn't aware they were taking a picture. As you can see large groups of people waited on-set for the opportunity to take a photo with the actor and it seems he was gracious enough to oblige these die-hard fans, taking multiple photos with different crowds who had caught "Franco Fever." One woman (wearing blue scrubs and giving the peace sign) even looks like she skipped work to see James!
---
Photo cred. - Jack Wang
Photo cred. - Phil Teri
3. Franco Fever
Mad respect to James for taking the time to acknowledge the LARGE groups of fans in Guelph. Take note of the mom and son duo at the bottom right. They will come up again later.
---
Photo cred. - Kathleen Marie White
4. Nice Ride
Some throwback cars on set during shooting on June 22nd, 2015. The Franco-led TV miniseries is based on Stephen King's novel 11/22/63 which marks the date of the assassination of John F. Kennedy. The story involves an English teacher, James Franco, who goes back in time to prevent such an event, but in doing so becomes attached to the new (or old) time period. The flashy 1960s cars featured gives us a glimpse into the mid- 20th century aesthetic producer J.J. Abrams hopes to create.
---
Photo cred. - jamesfrancotv
5. Clever Marketing
It seems like the boy featured earlier in the group photo has a serious case of "Franco Fever." But doesn't he look a little young to be a REAL James Franco fan? Guelph's local newspaper, the Guelph Mercury, ultimately shed light on the boy's mother's true motive.
---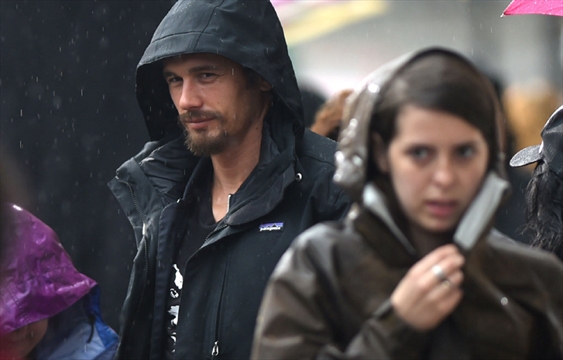 Photo cred. - Matthew McCarthy
6. Young Padawan
Here is James getting his "Jedi" on, on-set. You won't have to wait until 2016 to see the star in action, as that is when 11/22/63's nine episodes are expected to be released, because filming is said to be running until October in Guelph, Cambridge and Toronto. Be sure to let us know if you spot James around town.