Canada's Largest Indoor Carnival Is Coming To Vancouver This Month
Throw it back to your childhood.
Remember how much fun you had at carnivals as a kid? Going on all the rides, playing the games in hopes that you'd win that cute teddy bear and eating all the cotton candy and churros that you could? Well the fun doesn't have to stop.
READ ALSO: 24 Free Things To Do In Vancouver This March
Canada's largest indoor carnival is coming to Vancouver later this March, so that you can relive the all your childhood carnival happiness. Why not grab your SO for a unique and playful date night? Maybe they'll even win you an embarrassingly big stuffed animal that you secretly love. Or treat your younger siblings to a fun day out.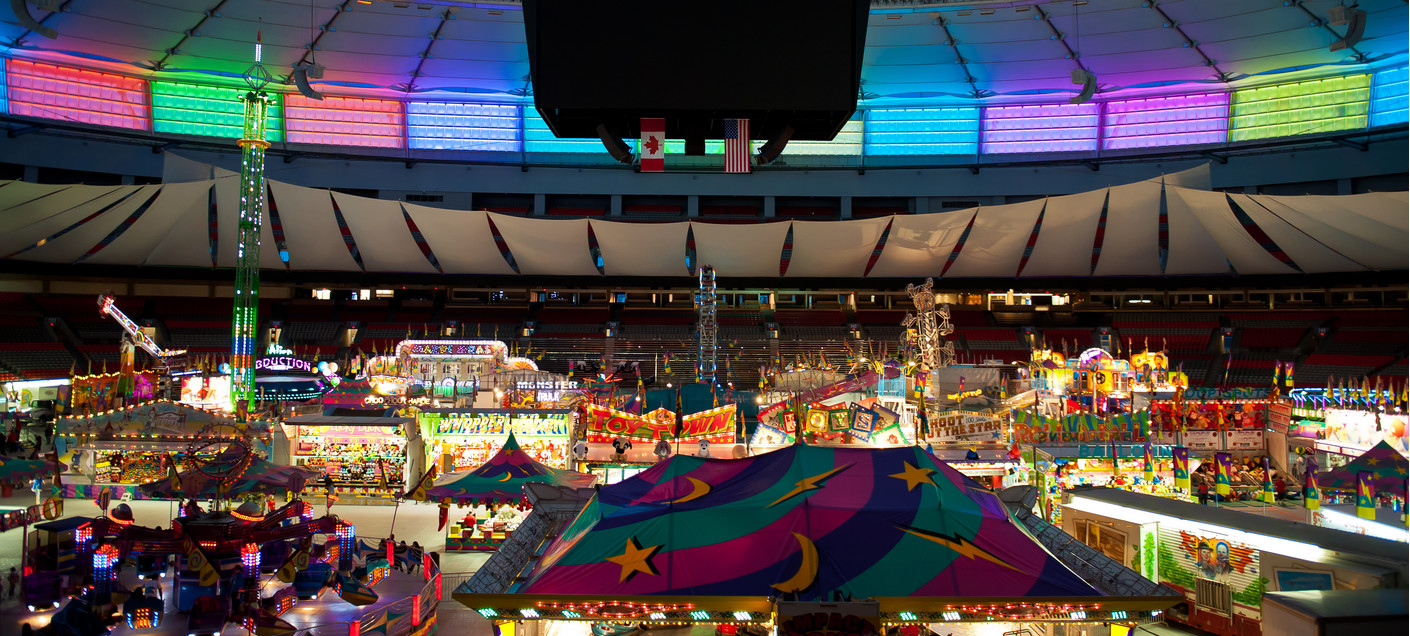 Photo cred - BC Place
Playdome is returning to Vancouver from March 22nd to March 26th. The event will be held at BC Place.
It will have more than 45 rides and attractions, alongside all the carnival food you know and love, like cotton candy and mini donuts—and who doesn't love mini donuts?
via @itsgile
It costs $29 for a Dome Pass, which is valid for a full day and allows you to go on all the rides. For people who are just spectators and not looking to go on rides (like you're taking your younger sister or something), it's $8 for a Guest Pass. If you're really hardcore, it costs $49 for the Ultimate Pass, which gives you unlimited access through the 5 days to all rides.
The event will run from 10:30 a.m. to 9:00 p.m from Wednesday through Saturday and until 6:00 p.m. on Sunday
Follow us on Snapchat: narcityvan