You Can Stay At This Super Cheap Wild West Themed Tiny Cabin In Arizona Next Month
It's a desert gem.
Sometimes a little peace and quiet are all we need. Finding an off the grid rental for the night might seem challenging with the abundance of hotels around. Next month you can stay at this super cheap cabin in Arizona. This tiny cabin is inexpensive and exudes rustic charm.
Located in Cane Beds, Arizona this old west tiny cabin is only $59 per night and can fit up to three guests. Whether you're looking for a secluded romantic getaway or an off the grid getaway with your best friends this tiny home is for you. There's even a hot tub next to the ranch house that you can relax in.
During your stay, you can use the outdoor deck that features a hammock. There's also a grill, and firepit for your marshmallow roasting needs. You'll also have free parking during your stay. The table and chairs outside the cabin offer a great place for you to stargaze and cuddle on. You will also be treated to a nice breakfast between March 15 and October 15.
This rustic cabin is on a 3-acre ranch with horses, chickens, cats, and dogs. There's no television in the cabin, but if you're feeling left out you have access to WiFi.
The cabin has all the essentials such as a shower, bathroom, kitchen, cooking utensils and more. Instead of going out you can enjoy a nice home-cooked meal and stargaze the rest of the night.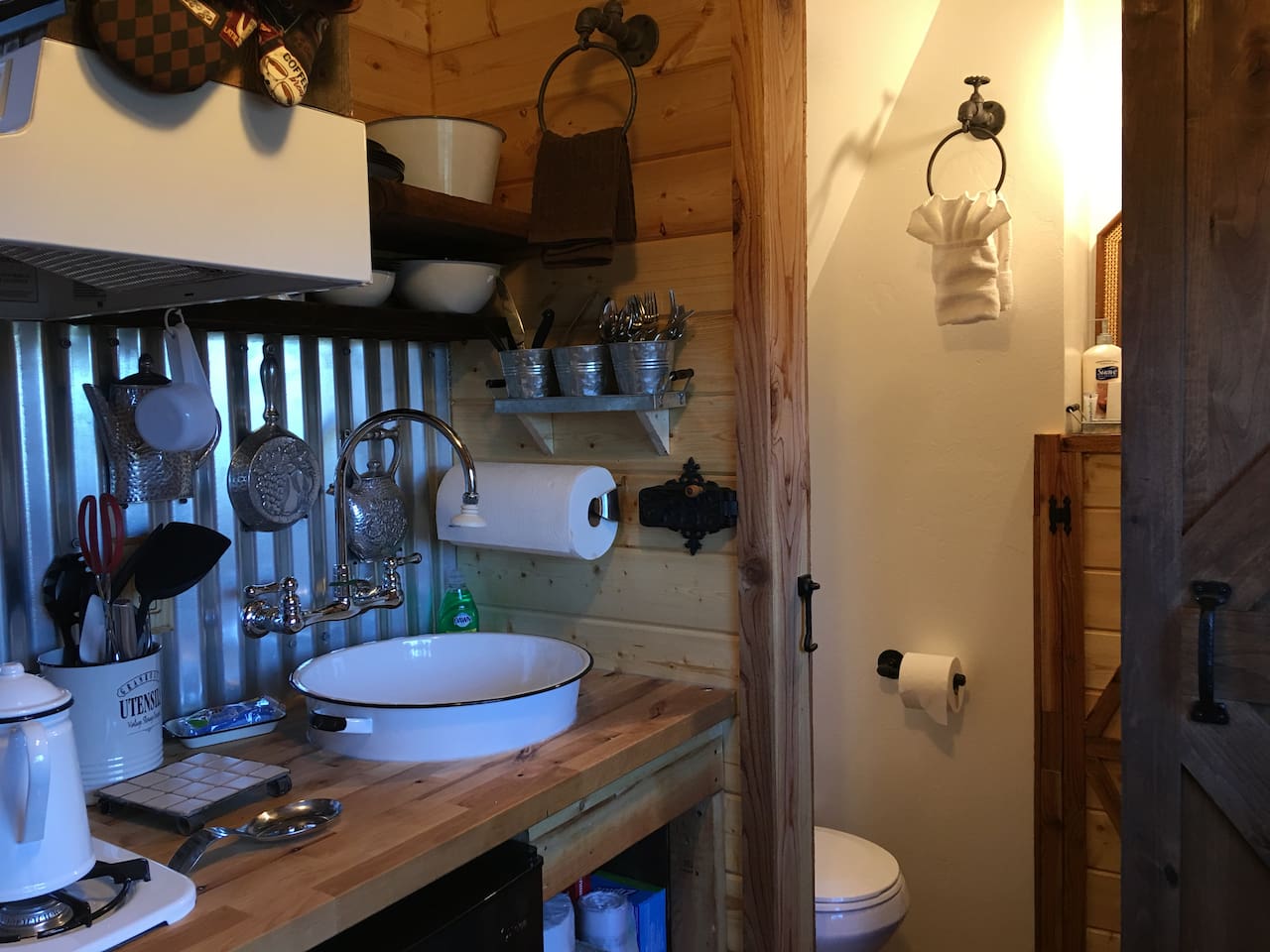 As far as the bedroom goes it has a queen bed that can fit two and a sofa bed. This desert gem has all the cozy cabin feels perfect for a weekend getaway.
via Website
Old West Tiny Cabin House
Price: $59 per night
Location: Cane Beds, AZ
Why you should go: This rustic old west cabin is perfect for a weekend getaway. You can cozy up by the fire, make smores and star gaze all night long.